PROVEN HAIR LOSS SOLUTIONS FOR MEN & WOMEN – RALEIGH, NC
SCHEDULE A FREE CONSULTATION
SCHEDULE A FREE CONSULTATION
FIND THE HAIR LOSS SOLUTION THAT'S RIGHT FOR YOU
. Meet privately with a professional Jernigan's hair restoration specialist and get all your hair loss questions answered.
Can't wait? Call (919) 787-2401 now to schedule your free private consultation now.
THE JERNIGAN'S ADVANTAGE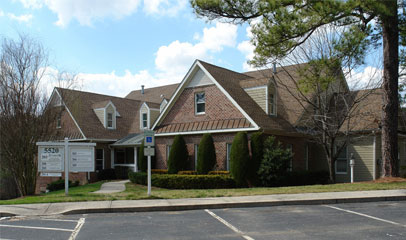 EXPERIENCE AND REPUTATION
Jernigan's Hair Replacement Clinic in Raleigh, NC offers a full range of proven surgical and non-surgical hair restoration solutions for men and women of all ages and hair types, including NeoGraft Advanced FUE Hair Transplantation, Laser Hair Therapy hair loss treatment and prevention, and Enhanced hair restoration treatment programs. At Jernigan's, we specialize in totally natural solutions for all types of hair loss problems.
SAFE, CONVENIENT, DISCREET & CONFIDENTIAL
Discreet, dignified and confidential service in our state-of-the-art Raleigh clinic by a team of quality trained and experienced hair loss professionals.
CLINIC HOURS
Monday-Thursday: 8:30 am – 6:30 pm
Friday: 8:30 am – 5:00 pm
Saturday: Closed
Sunday: Closed
JERNIGAN'S HAIR REPLACEMENT CLINIC
5520 McNeely Drive, Suite 203
Raleigh, North Carolina 27612
Tel. (919) 787-2401