JERNIGANS MEDICAL HAIR RESTORATION – RALEIGH, NORTH CAROLINA
CORRECTIVE HAIR TRANSPLANT RESTORATION
Corrective Hair Restoration Surgery at Jernigan's in Raleigh, North Carolina
CORRECTIVE HAIR TRANSPLANT SURGERY
Men and women alike come to Jernigan's Hair Replacement Clinic in Raleigh looking for relief from unsatisfactory hair transplant procedures they have undergone at other facilities. Everyone's reasons are different. They may have had an old hair transplant procedure years ago that resulted in an unnatural, "pluggy" transplant result, perhaps with the appearance of the types of corn rows you might see on a doll's head. Other patients come to us with unnatural and unsightly hairline positions, or transplanted hair growing at an odd angle. Still other men and women come to see us because they have been disappointed elsewhere by what seemed at the time to be a good transplant "deal" or "special."
Unfortunately, with respect to surgical hair restoration, people invariably only notice or see bad hair transplants and surgical hair restoration outcomes. That is because great hair transplants done right are virtually "invisible" to the eye and are never noticed, because they look so completely natural.
Our dedicated medical staff at Jernigan's Hair Replacement Clinic in Raleigh takes exceptional care to carefully and meticulously reconstruct and soften unsightly transplants with very latest hair transplant procedures and techniques which allows us to maximize the corrective results with fewer required procedures.
Corrective hair transplant surgery can often be one of the most difficult and challenging surgical hair restoration procedures to perform. But if you have been suffering from a previous hair transplant procedure that left you with unacceptable, unnatural looking results, we can help correct your poor surgical hair transplant and make right the wrongs of the past.
We invite you to contact our Raleigh Hair Restoration clinic today and experience for yourself how true surgical artistry and hair transplant expertise can make a difference in your hair and in your life.
Travel to Transplant. If you live outside the Raleigh area, we will be happy to coordinate all the logistics of booking your procedure, as well as help you with travel and lodging planning. Your entire experience will be confidentially and professionally coordinated by our professional hair restoration team.
Permanent Hair Transplant Results to Last a Lifetime
If you are considering hair transplantation, get the facts you need to help you find the perfect hair restoration procedure for you. We encourage you to contact us today to learn more about the hair restoration options available to you.
A professional Jernigan's hair restoration specialist will work one-on-one with you to help you find the perfect hair loss solution for you.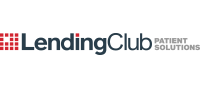 Our practice is pleased to present flexible payment plans through Lending Club Patient Solutions. Enjoy a selection of flexible plans with low fixed rates and monthly payments, no upfront payment, and no prepayment penalty. It's easy to calculate your potential monthly payments. Simply complete a short application which displays fixed rates and monthly payments available for Extended Plans, all without impacting your credit score. For more information, simply ask a team member or click the link below.
GET STARTED WITH A
FREE CONSULTATION
Whether you are experiencing thinning hair and want to stop your hair loss, or want more hair, we provide the most advanced hair restoration & hair transplant procedures in Raleigh for men and women of all ages and hair types.
DISCREET PRIVATE CONSULTATION & SERVICES
All of our services are provided with your complete privacy in mind. We provide a discreet, confidential, professional atmosphere which all our patients appreciate, where we will work one-on-one with you to help you find your perfect hair loss solution.
GET ANSWERS TODAY
Restore your hair. Restore your life. Schedule a free, private consultation today.