SURGICAL HAIR RESTORATION & TRANSPLANTS FOR MEN & WOMEN – RALEIGH, NORTH CAROLINA
ADVANCED SURGICAL HAIR RESTORATION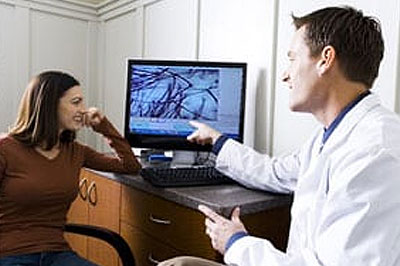 STATE-OF-THE-ART SURGICAL HAIR RESTORATION
Surgical Hair Replacement and Transplants for Men and Women with a Difference – Raleigh, NC
For over 40 years, Jernigan's Hair Replacement Clinic has been the number one leading hair loss treatment and hair restoration in North Carolina.
Our hair transplant practice is very different. We have been offering state-of-the-art hair transplantation services for over 36 years here in the beautiful Raleigh-Durham Chapel Hill, North Carolina area. We provide a full range of hair restoration procedures, including corrective transplant repairs of old work, beard and eyebrow transplantation.
While a majority of our hair transplant surgeries are directed at the correction of male-pattern baldness, we take special pride in our transplantation of women patients. At Jernigan's, our outstanding surgical and professional staff are thoroughly trained in the very latest hair transplant techniques.
Regarding what types of grafts are to be used, we are not "locked in" or programmed to do hair transplantation with only one narrowly defined method, but rather offer highly refined, follicular unit transplant sessions as well as "combination" sessions, which feature the use of both FU grafts and MFU's (multi-follicular grafts) in combination with Follicular unit extraction (FUE).
ADVANCED HAIR TRANSPLANT
AT JERNIGAN'S HAIR REPLACEMENT CLINIC
Over the years, our hair transplant practice has gained a world-wide reputation and attracted patients from almost every state in the country as well as Canada and other countries. Our approach to hair transplantation for each patient is very individualized and personal. We feel that establishing a mutual trust and confidence between doctor and patient is essential in order to achieve a successful hair restoration result.
Losing your hair has many implications, both personally and socially. It is a serious problem. Our hair transplant clinic makes no false promises about what a given procedure can do for you. We also know that no single technique will work for everyone. Our years of experience and exceptional results have shown us that every individual has a unique set of circumstances requiring personalized treatment. Thus, we offer a range of hair restoration surgery and clinically proven non-surgical hair restoration solutions to our clients and patients.
Advanced Hair Restoration Solutions in Raleigh, North Carolina
Our medical team combines state of the art hair transplant technology with a keen sense of cosmetic aesthetics to offer patients the permanent, natural hair loss solution to last a lifetime. We are dedicated to total patient trust and care with a single purpose in mind: to provide you with hair loss solution you need to enjoy a lifetime of great looking hair and to provide you with the confidence you deserve to "be yourself again."
We provide a full range of surgical and non-surgical hair loss solutions, including hair transplantation for hereditary hair loss in men and women, NeoGraft advanced FUE hair transplantation, corrective hair transplantation, as well as transgender hair restoration.
Now you can live life the way you want, without embarrassment, without being self-conscious. Take the first step to a new you. Schedule your free, private and confidential hair loss evaluation today. We are here to help! After all, seeing is believing!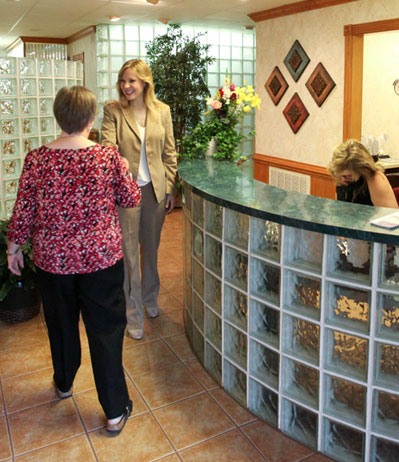 WHAT OUR PATIENTS SAY

"Now that one year has passed since my hair transplant therapy treatment, I feel like it is time to leave an honest review to help others make an informed decision…  For me, this has been a game changer and was so worth it. It is a significant time and money investment but the results are permanent and awesome. Of all of the clinics I evaluated, I found Jernigan's to be the natural choice.
"Natasha could not be a better support person or give you more personalized care. I hope that you have as good of an experience as I did with Jernigan's if you choose to do it."
JP
GET STARTED WITH A
FREE CONSULTATION
Whether you are experiencing thinning hair and want to stop your hair loss, or want more hair, we provide the most advanced hair restoration & hair transplant procedures in Raleigh for men and women of all ages and hair types.
DISCREET PRIVATE CONSULTATION & SERVICES
All of our services are provided with your complete privacy in mind. We provide a discreet, confidential, professional atmosphere which all our patients appreciate, where we will work one-on-one with you to help you find your perfect hair loss solution.
GET ANSWERS TODAY
Restore your hair. Restore your life. Schedule a free, private consultation today.