HAIR LOSS AND HAIR REGROWTH PRODUCTS – RALEIGH, NC
NUTRIFOL HAIR REGROWTH & HAIR HEALTH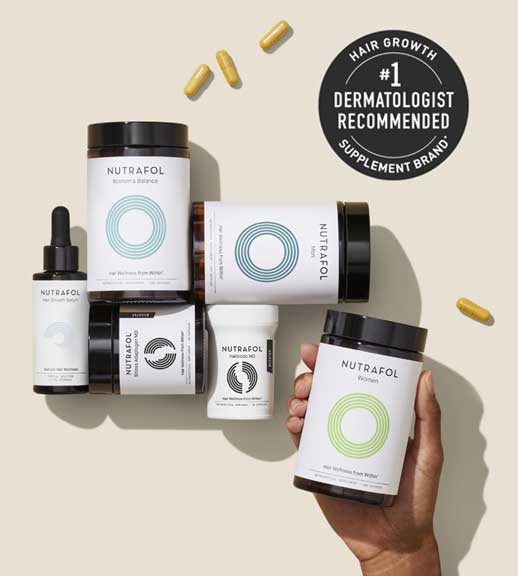 HAIR LOSS TREATMENT – RALEIGH, NORTH CAROLINA
NUTRAFOL: HAIR REGROWTH & HAIR HEALTH
Jernigan's Hair Replacement Clinic offers men and women with thinning hair complete hair loss treatment and hair regrowth programs. We are especially proud to offer the Nutrifol line of hair health and hair regrowth treatment options.
Nutrafol's all natural, drug-free supplements are specifically designed to harness the power of nature to provide the nutrition your body needs for healthy hair growth. Nutrafol has been clinically proven to support the development of healthy hair while providing balance the whole body. Nutrafol is a proven solution for men and women experiencing the initial stages of hair thinning as well as anyone who simply wants to preserve the health of their hair.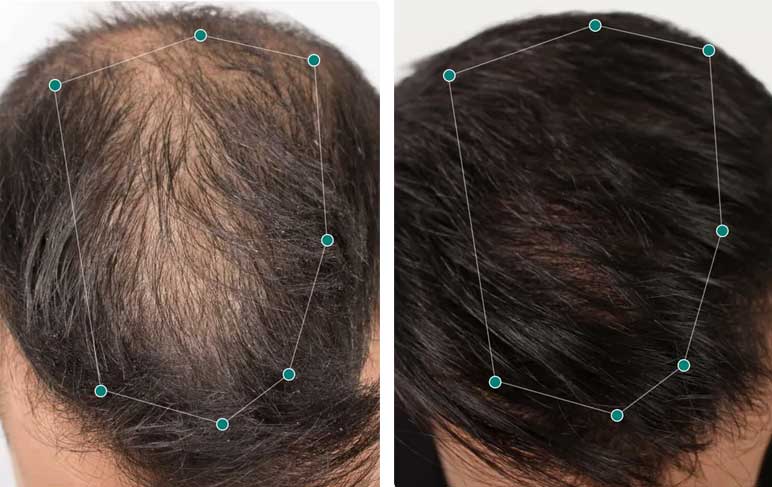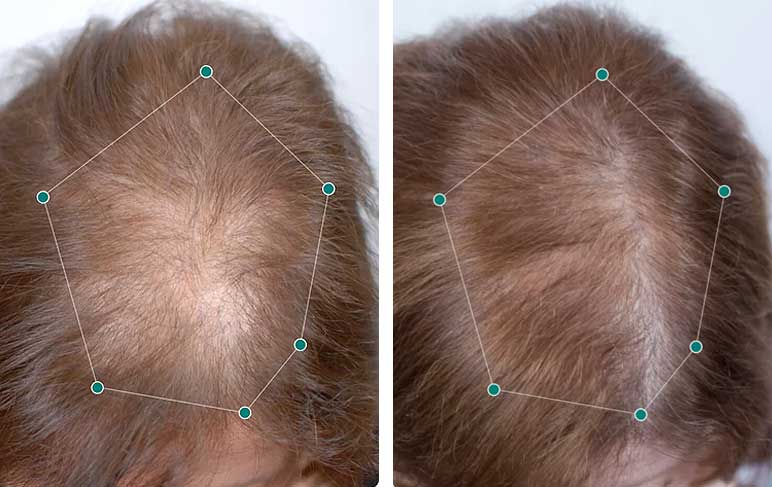 Nutrafol Hair Growth Treatment for Men & Women
Nutrafol® is a hair growth supplement brand built on a science-backed approach to complete body wellness and healthy hair. Nutrafol products are physician-formulated and clinically backed to support individual needs during different stages of life and lifestyles, including menopause and postpartum.
Nutrafol hair growth products are a subproduct of Nutraceutical Wellness Inc and offer medical-grade, bio-optimized botanical ingredients from around the world. These unique ingredients are third-party tested for purity. Nutrafol hair products are the fastest growing products for healthy hair development, and they have been shown to improve hair growth by up to 80%.
Different factors cause hair loss, ranging from stress to hormones and diet. Nutrafol's strength is to reduce stress associated with Telogen Effluvium, and promote the androgens that promote growth and reproduction in the bodies of men and women to restore hair growth. It fights against factors that contribute to hair thinning, such as micro-inflammation and oxidative damage. Nutrafols hair growth products successfully improve hair growth activity. Nutrafol active ingredients include:
Sensoril Ashwagandha, or Indian Ginseng: Sensoril Ashwagandha or Indian Ginseng helps build stress resistance by balancing increased cortisol levels.
Saw Palmetto: Saw palmetto has been used extensively in clinical trials for many years. A natural extract produced by the American dwarf palm, it corrects sensitivity to Dihydrotestosterone (DHT), an androgen hormone usually responsible for hormonal hair loss. Significant contributors to a Dihydrotestosterone imbalance in women include:

Pregnancy
Menopause
Stress

Tocotrienol Complex and Astaxanthin: Tocotrienol complex and Astaxanthin help correct the imbalance between free radicals and antioxidants. These ingredients work to reduce oxidative stress and promote scalp and hair health. Only the Women's Balance supplement contains Astaxanthin.
Curcumin: Curcumin, an anti-inflammatory compound found in turmeric, contains many vitamins and nutrients, and helps improve metabolism, giving the body enough energy for healthy hair growth.
Other active ingredients include kelp, collagen, horsetail, piperline, and resveratrol.
Nutrafol hair growth and hair health systems are individually designed to meet the needs of men and women in the following areas:
Nutrafol Women
Nutrafol Women's Balance for both perimenopausal and postmenopausal women
Nutrafol Postpartum
Nutrafol Men
One of the reasons we have chosen to offer Nutrafol to help our clients with their hair loss issues is that Nutrafol is committed to leading the hair health industry forward through regulation and ensuring purity by testing through third parties for heavy metals, pollutants, and microbiological safety. Nutrafol formulates its products without gluten, soy, shellfish, or binders.
Nutrafol Hair Growth Products FAQs
DOES NUTRAFOL CONTAIN ESTROGEN? Nutrafol® is an advanced supplement clinically developed to tackle the numerous underlying causes of hair loss and thinning. It does not contain drugs, industry by-products, or hormones.
WHAT ARE SIDE EFFECTS OF NUTRAFOL? One constituent of Nutrafol formulations, Biotin, may cause uncommon side effects like cramping, nausea, and diarrhea. Signs of biotin overdose include higher blood sugar levels and skin rashes.
DOES NUTRAFOL WORK FOR HAIR REGROWTH? Nutrafol is clinically proven to be the fastest-growing supplement for healthy hair and hair growth. It can combat hair thinning and loss and improve hair regrowth by 80%.
DOES NUTRAFOL MAKE HAIR THICKER? Nutrafol helps to restore hair by targeting the cause of hair thinning, like free radicals and hormonal imbalance, by neutralizing and naturally rebalancing them. The restoration of balance promotes thicker hair growth.
GET STARTED WITH A
FREE CONSULTATION
Whether you are experiencing thinning hair and want to stop your hair loss, or want more hair, we provide the most advanced hair restoration & hair transplant procedures in Raleigh for men and women of all ages and hair types.
DISCREET PRIVATE CONSULTATION & SERVICES
All of our services are provided with your complete privacy in mind. We provide a discreet, confidential, professional atmosphere which all our patients appreciate, where we will work one-on-one with you to help you find your perfect hair loss solution.
GET ANSWERS TODAY
Restore your hair. Restore your life. Schedule a free, private consultation today.