SURGICAL HAIR RESTORATION & TRANSPLANTS FOR MEN & WOMEN – RALEIGH, NORTH CAROLINA
SURGICAL HAIR RESTORATION RESULTS
HAIR TRANSPLANT RESULTS
At Jernigan's we specialize in the treatment of male and female pattern hair loss, tailoring treatment plans to each patient's specific needs. We have highly skilled surgeons, nurses and technicians along with a dedicated administration staff in place to provide the best possible expertise to guarantee 100% patient satisfaction with our services. We invite you to view these before and after photos from real clients who were balding or losing their hair and did something about it.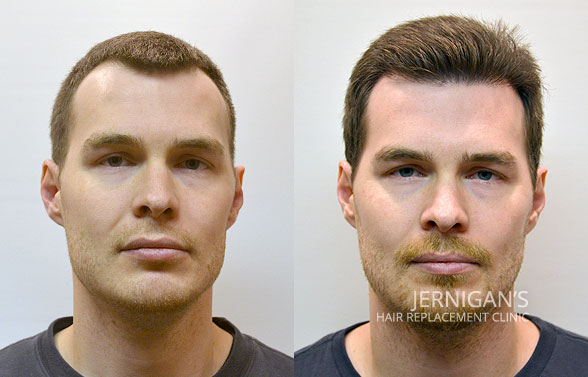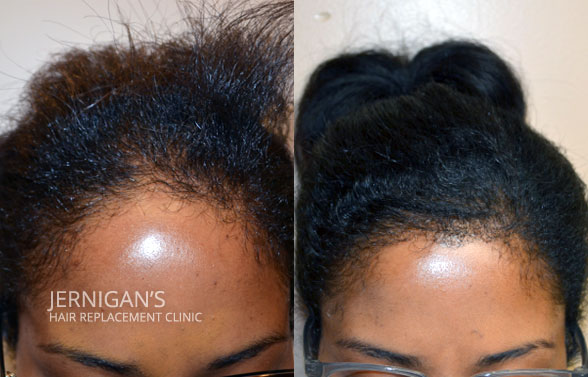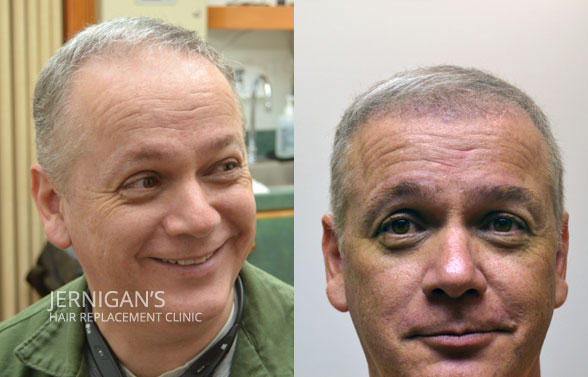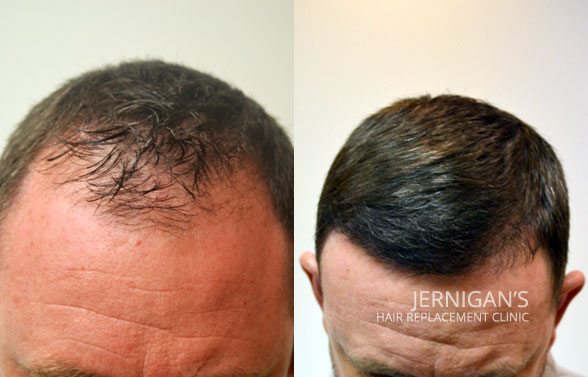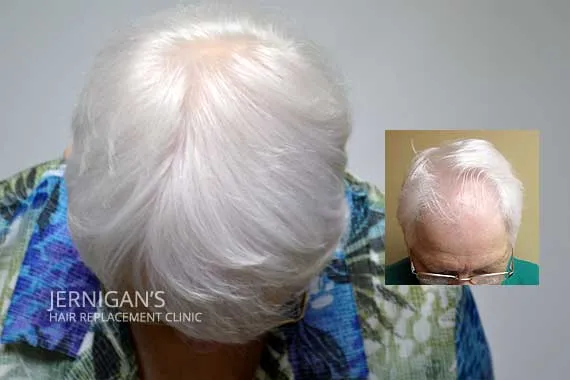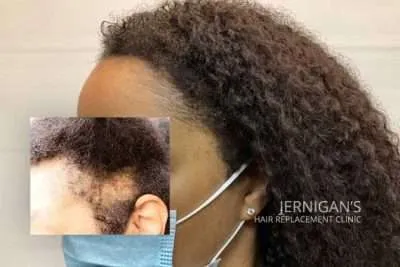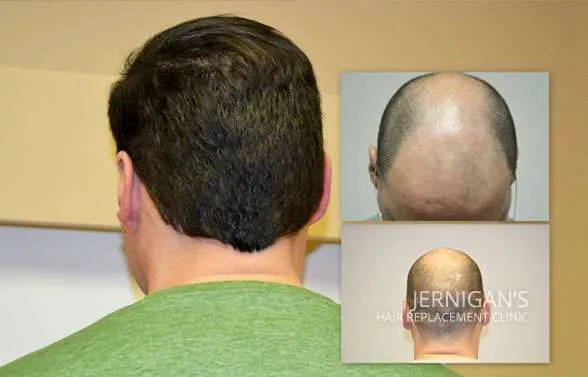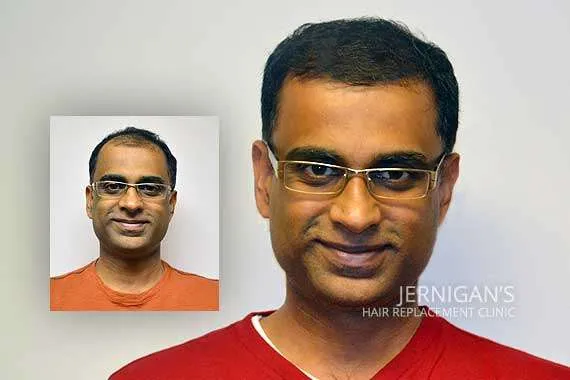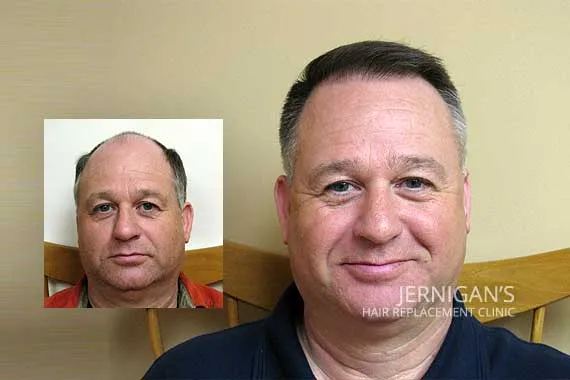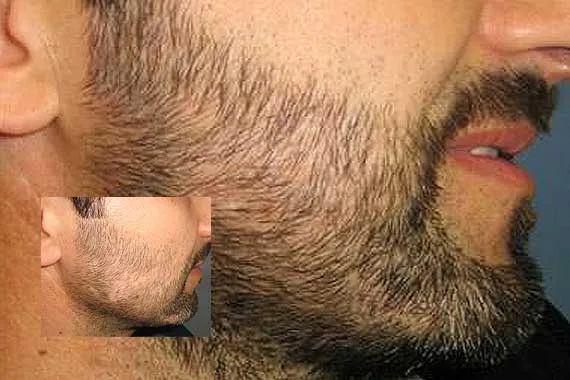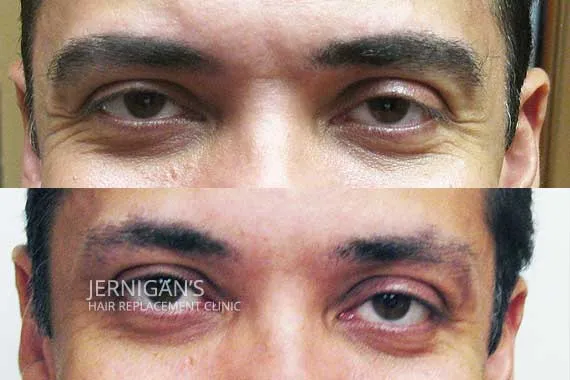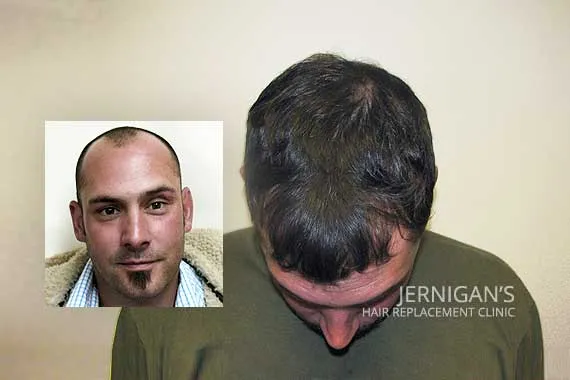 WHAT OUR PATIENTS SAY

"My hair started thinning out about a year ago. I saw two medical professionals, prior to Jernigan's, but only left feeling discouraged. I started to fear that there was no solution & that I was going to lose my hair all together. I found Jernigan's online & decided to call & make an appointment.
When I first walked through the door I was greeted with smiles & hellos. The girls at the front desk were so nice. When I gave my name they knew exactly what I was there for. A young lady, named Natasha, introduced herself to me & took me back for my consultation.
Natasha was fabulous! She was extremely professional & put me at ease. During the consultation she examined my scalp & gave me her evaluation. She was very informative & gave me a better understanding of my dilemma. She gave me several options that were feasible to me. I went back the next day and met with the transplant surgeon. He was terrific! He gave me more insight to what was going on & gave me a plan of action.
I can't say enough good things about the people at Jernigan's. Everyone there is wonderful! I feel so much better & cant wait to progress in my journey."
Caleb M. – Yelp
"I'm so glad I chose Jernigan's. Losing my hair was devastating as a woman. Jernigan's was able to give me back my hair and my confidence. They made me feel comfortable every step of the way. They were great and always there to answer any questions I had they made the experience so easy and comfortable. Now that I have my hair back I feel like me again. Thank you Jernigan's."
Jenny S. – Yelp
"The staff that work at Jernigans are very friendly, professional and performed a fabulous hair restoration for me. During my procedure I was able to watch a movie of my choice and was given lunch. I recommend you pick Jernigans for your hair restoration."
George E. – Google
GET STARTED WITH A
FREE CONSULTATION
Whether you are experiencing thinning hair and want to stop your hair loss, or want more hair, we provide the most advanced hair restoration & hair transplant procedures in Raleigh for men and women of all ages and hair types.
DISCREET PRIVATE CONSULTATION & SERVICES
All of our services are provided with your complete privacy in mind. We provide a discreet, confidential, professional atmosphere which all our patients appreciate, where we will work one-on-one with you to help you find your perfect hair loss solution.
GET ANSWERS TODAY
Restore your hair. Restore your life. Schedule a free, private consultation today.