JERNIGANS HAIR RESTORATION TO LAST A LIFETIME – RALEIGH, NC
NO SHAVE FUE HAIR TRANSPLANTATION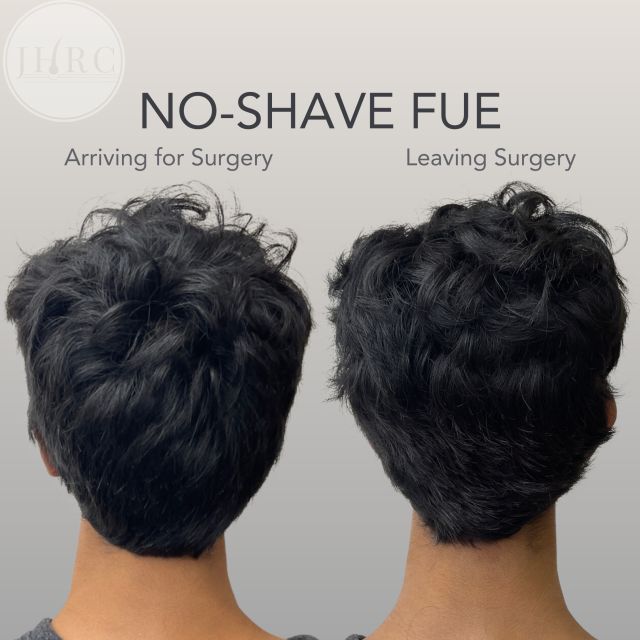 Natural, No-Shave FUE Hair Restoration Surgery – Discreet, Natural, No Scarring
NO-SHAVE/SHAVE-LESS FUE FOLLICULAR UNIT EXTRACTION
The No-Shave/Shave-Less Follicular Unit Extraction (FUE) is the leading-edge hair transplant procedure that eliminates the need to shave your head before surgery. Unlike conventional FUE procedures, only the individual hair follicles needed for transplantation are trimmed and extracted. This means that the surrounding hair in the donor area can be left at its original length, providing a seamless blend with the transplanted hair.
Dr. Bains and his team at Jernigan's Hair Restoration are pioneers in the No-Shave/Shave-Less FUE technique. With their expertise and unparalleled artistic approach, they carefully transplant each follicle based on its texture and growth pattern, ensuring a natural-looking result that blends seamlessly with your existing hair. This innovative procedure allows patients to restore their fullest natural hair without creating a drastic change in appearance.
The Benefits of No-Shave/Shave-Less FUE Hair Transplantation
The No-Shave/Shave-Less FUE hair transplant procedure at Jernigan's Hair Replacement Clinic in Raleigh offers numerous benefits over traditional hair transplant methods. Here are some of the key advantages:
Discreet and Natural-Looking Results. One of the most significant advantages of the No-Shave/Shave-Less FUE technique is the discreet nature of the results. Unlike procedures that require shaving the patient's head, the No-Shave FUE hair transplant method allows patients to maintain their existing hair and look throughout the process. By trimming and extracting only the necessary hair follicles, the donor area remains concealed, with no tell-tale signs of ever having had a hair transplant procedure. The transplanted hair grows gradually, blending in seamlessly with the existing hair, resulting in a natural and fuller appearance.
Minimally Invasive Procedure. No-Shave/Shave-Less FUE is a minimally invasive procedure, making it a comfortable and low-risk option for hair restoration. The process involves extracting individual hair follicles from the donor area and implanting them in the recipient area. With no linear scars or stitches involved, the recovery time is minimal, allowing patients to return to their daily activities within a few days.
Versatility and Customization. No-Shave/Shave-Less FUE is a versatile technique that can be customized to meet each patient's unique needs. Whether a patient requires a small number of follicles or a full head of hair restoration, this procedure can be tailored to achieve their desired outcome. Additionally, the technique allows for the extraction of hair from non-scalp areas, such as the beard and chest, providing a larger supply of donor hairs for transplantation.
Personalized Hair Loss Solutions in Raleigh, NC
We invite you to schedule a free, no-obligation consultation with us at the Jernigan's Hair Replacement Clinic in Raleigh today and learn for yourself how true surgical artistry and hair transplant expertise can make a difference in your hair and in your life.
Travel to Transplant. If you live outside the Raleigh area, we will be happy to coordinate all the logistics of booking your procedure, as well as help you with travel and lodging planning. Your entire experience will be confidentially and professionally coordinated by our professional hair restoration team.
Permanent Hair Transplant Results to Last a Lifetime
If you are considering hair transplantation, get the facts you need to help you find the perfect hair restoration procedure for you. We encourage you to contact us today to learn more about the hair restoration options available to you.
A professional Jernigan's hair restoration specialist will work one-on-one with you to help you find the perfect hair loss solution for you.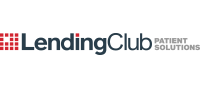 Our practice is pleased to present flexible payment plans through Lending Club Patient Solutions. Enjoy a selection of flexible plans with low fixed rates and monthly payments, no upfront payment, and no prepayment penalty. It's easy to calculate your potential monthly payments. Simply complete a short application which displays fixed rates and monthly payments available for Extended Plans, all without impacting your credit score. For more information, simply ask a team member or click the link below.
GET STARTED WITH A
FREE CONSULTATION
Whether you are experiencing thinning hair and want to stop your hair loss, or want more hair, we provide the most advanced hair restoration & hair transplant procedures in Raleigh for men and women of all ages and hair types.
DISCREET PRIVATE CONSULTATION & SERVICES
All of our services are provided with your complete privacy in mind. We provide a discreet, confidential, professional atmosphere which all our patients appreciate, where we will work one-on-one with you to help you find your perfect hair loss solution.
GET ANSWERS TODAY
Restore your hair. Restore your life. Schedule a free, private consultation today.