NOURISH. STIMULATE. GROW. LOVE YOUR HAIR AGAIN!
LASER HAIR LOSS PREVENTION & REGROWTH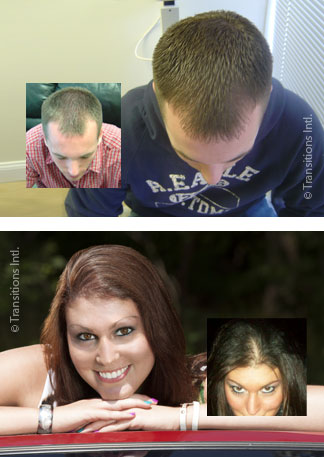 NON-SURGICAL TREATMENT FOR HAIR LOSS – RALEIGH, NORTH CAROLINA
LASER HAIR THERAPY TREATMENT FOR HAIR LOSS
Laser Hair Therapy (LHT) is a revolutionary, non-surgical breakthrough for both men and women suffering the devastating effects of hair loss. Laser hair restoration has recently emerged as a potentially effective non-surgical treatment to stop hair loss. When used in combination with proven hair loss treatment products such as Propecia® and Rogaine®, laser hair loss treatment has achieved remarkable results. For post-operative hair transplant surgery patients, Laser Therapy has been shown to help newly transplanted hair to thrive and promotes the healing process.
Laser Hair Restoration Treatment for Thicker, Fuller, Healthier Looking Hair
Now it is easier than ever to achieve thicker, fuller, shinier, and healthier looking hair. Our Laser Hair Rejuvenation Treatment programs use a low level laser, which are often referred to as "soft" or "cold" lasers. First developed in Europe, it has been used for improving hair volume since the 1960's. Now available in the U.S. hand held low level laser combs have been approved by the FDA.
Laser Hair Therapy, often complimented with topical and vitamin supplements, is a proven way to improve the health of existing hair, reduce the loss of hair and in some cases even re-grow hair. Our LHT program includes a regime of products called DHT Sensor.
Laser Hair Loss Therapy Treatments Benefits
Increases the blood supply to the scalp.
Stimulates hair follicles.
Stops the progression of hair loss in 85% of patients.
Increased hair strength and elasticity.
Fuller, shinier, softer, thicker hair.
For post-operative hair transplant surgery.
Repairs damage normally caused by chemical services.
What is Low Level Laser Light (LLLT) Therapy?
Simply stated, it is compressed light of a wavelength from the cold, red part of the spectrum of electromagnetic radiation. It is different from natural light in that it is one precise color; it is coherent (it travels in a straight line), monochromatic (a single wavelength) and culminated (it concentrates its beam in a defined location or spot).
What does it Feel Like?
Patients being treated for hair loss sit comfortably under the lasers as they gently deliver phototherapy to the scalp. Most of our patients read a magazine, watch TV or listen to music during treatments. There is no pain or discomfort from the therapy whatsoever. Low level laser therapy works by increasing blood flow to the scalp and hair follicles by means of a process known as photo biotherapy, promoting the growth of healthier, fuller, thicker looking hair.
What are the Benefits of Laser Hair Therapy?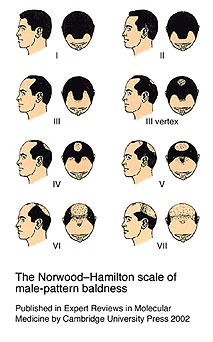 Both men and women experiencing early stages of hair loss (Norwood 1-3), may benefit from and see results from these type of treatments. Laser Hair Loss Treatment has also been shown to be especially effective in many men and women when used in a multi-therapeutic setting which includes recognized programs such as Transitions dhtSENSOR hair loss treatment and prevention and control program.
Are Laser Hair Loss Treatments Safe?
Yes. LLLT meets all international safety standards of a "non-significant risk" product, and is classified as a Class IIIA cosmetic laser.
How Soon Can I Expect to See Results?
The appearance of reduction of hair loss, improved hair health and re-growth is a gradual process and varies from individual. Results are typically seen in several months and a 6 to 12 month program is recommended for most clients.
GET STARTED WITH A
FREE CONSULTATION
Whether you are experiencing thinning hair and want to stop your hair loss, or want more hair, we provide the most advanced hair restoration & hair transplant procedures in Raleigh for men and women of all ages and hair types.
DISCREET PRIVATE CONSULTATION & SERVICES
All of our services are provided with your complete privacy in mind. We provide a discreet, confidential, professional atmosphere which all our patients appreciate, where we will work one-on-one with you to help you find your perfect hair loss solution.
GET ANSWERS TODAY
Restore your hair. Restore your life. Schedule a free, private consultation today.